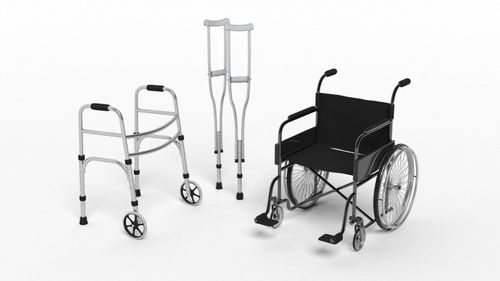 Carvajal Pharmacy, along with providing excellent services, also provides an extensive stock of medical equipment and accessories.
Such equipment include:
Wheelchairs
Lightweight
Extra wide
Accessories
Compress Stockings
Walking Aids
Canes
Walkers with wheels
Walkers with wheels & seat
Walker, Crutches & Can Accessories
Tips
Pads
Handgrips
Walker wheels
Bathroom Accessories
Elevated toilet seats
Bedside commodes (standard & extra wide)
Bedpans & urinals

Shower chairs & benches

Sitz bath

Ostomy Supplies

Covatec

Hollister

NTC Vitamins & Aspirins

Cold, flu allergy

Cough, sore throat

Heartburn

Diarrhea

Eye, nasal, & ear ointments

Oils & creams

Diagnostics

Nebulizers (masks, tubing, & mouthpieces)

Aerochamber

Blood pressure monitors (digital, semi-automatic, & manual)

Blood pressure monitor accessories

Diabetic Supplies (Strips & Lancets)

Accu-check

One Touch

Ascencia Elite
If you are in need of any medical equipment or supplies or just have a question, ask a staff member today. Our staff will make it as easy as possible to get the equipment you need.